Medical software FDA and MPG compliant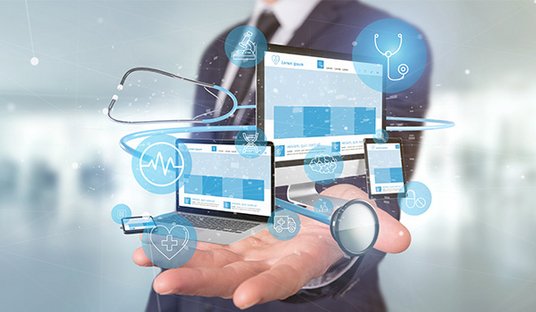 For many years now, imbus has been supporting noted clients in the field of healthcare and medical technology, helping them to achieve their quality goals.
With our extensive experience in this field, we help to develop medical devices and medical software that conforms to FDA and MPG regulations and to ensure that they are effectively tested and quickly receive approval for their market launch.
Our service line "Verification and Validation of Software for Healthcare and Medical Devices" provides this sector with a range of perfectly suited services, including:
V&V Gap Analysis:
Are your approaches to development, verification and validation (V&V) in conformance with FDA and MPG regulations? Are there any flaws that would be detected by an auditor? What is still required to achieve conformity? Or have you been doing more than is necessary to fulfil the requirements? Our GAP analysis shows you where you stand and what actions you still need to take.
V&V Improvement:
imbus consultants help you to design and optimise your workflows, methods and tools for development, verification and validation so that all the relevant regulations are reliably fulfilled in an economically viable way. The key points here are requirements analysis and traceability, tasks and responsibilities, staff qualifications, reviews and inspections, the unambiguous designation, validation and deployment of suitable tools, documentation of the approach, completeness of submitted documents and much more. You can benefit by aligning yourself to our best practice solutions.
V&V Project Support:
As an independent third party, imbus takes care of all your tasks connected with the verification and validation of your healthcare or medical devices software, from the planning to the execution and then on to reviews and complete documentation. In this way, you can significantly reduce the time needed to receive approval for your product. If requested, we will also take on responsibility for work packages or (sub-) systems.
V&V Training:
Increase the competence of your staff with targeted training and project-based coaching. Our experts train your developers and testers on the basis of internationally standardised testing methods and approach models. Your team will learn the necessary testing techniques, as well as receiving an introduction to regulatory standards such as medical devices law, ISO 13485, ISO 14971, IEC 62366, IEC 62304 or FDA guidance. In addition, they will be made more sensitive to significant issues regarding verification and validation.
Make our extensive experience with the testing of healthcare and medical devices software into your competitive advantage! And reduce the risk and time required for the approval of your product.